On June 6th Viktar Babaryka met with initiative group members and the press in Grodno. For an hour and a half he was answering a variety of questions from local people: starting from signatures collectors' security to the reform of the governmental system. We've picked for you some of the highlights of this meeting.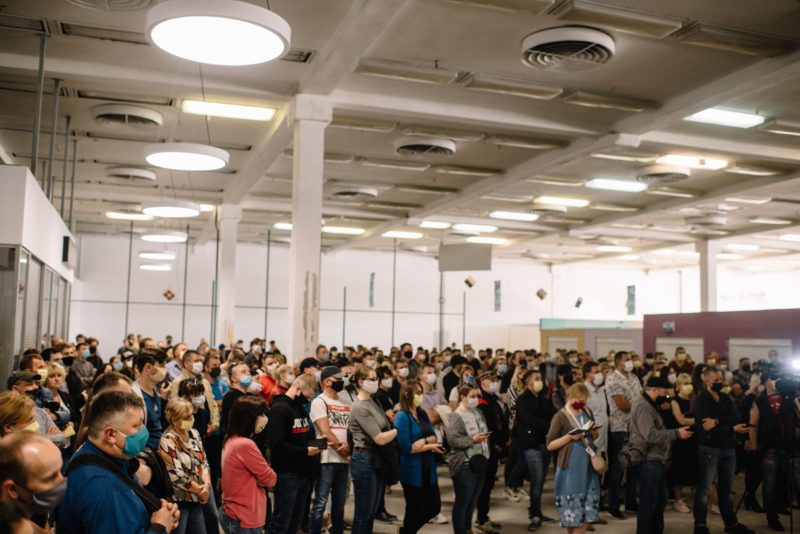 On doing business in Grodno
I am well aware that Grodno is a city where good conditions have already formed for the most important thing – the development of small and medium businesses and proper economic system. You have great examples of businesspeople, some of them I know personally, like the head of "Conte Spa" company, the head of "ZOV" company, a businessman whose fate was very complicated, but who in my opinion represents a man fighting to the very end to keep his business afloat.
On security of initiative group members
Our initiative group members are the most appreciated people for us. We conduct absolutely legal activities, and you are provided with precise instructions on what to do and how to do it. If someone tries to provoke you, two best ways to deal with the situation is either to call the militia or wrap up signature collection point and move. To avoid conflict is not an act of cowardice in this situation. It's important to realize that, especially to our younger staffers. Our main goal for now is to collect the required amount of signatures.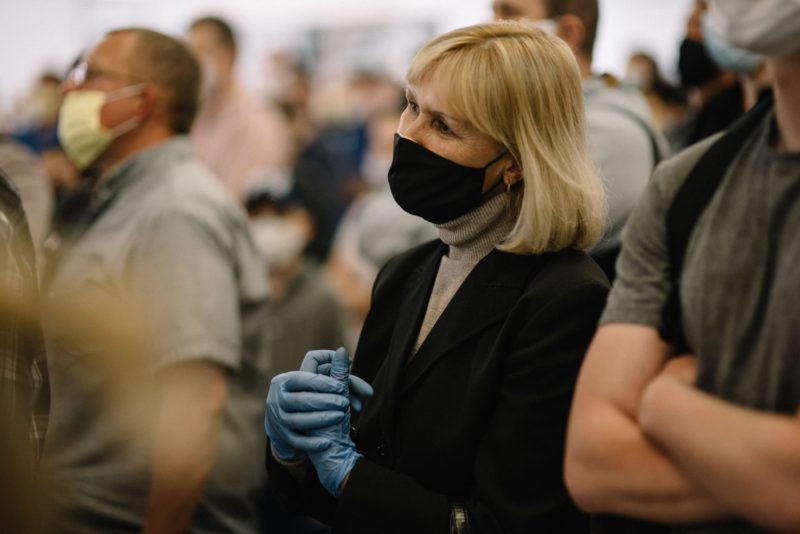 On the role of law enforcement
The entire sphere of budget regulation should definitely be reviewed from the point of view of improving efficiency. The first step to be taken, is to ensure the real separation of powers, so that no one could have influence over all of the three independent branches of government: legislative, executive and judicial. Secondly, a system of budgetary agencies, which shall support and promote the most important areas of development for the country must be established. In my opinion, it's education and healthcare. Only then comes the necessity to protect those two – hence, law enforcement. Why this is not the case right now? Because for the authorities we are the "small folk" and they need to protect themselves from the "small folk". Because the authorities are, let's say, 100 thousand people, and the community – 9 million people. To protect oneself from one's own people a huge amount of law enforcement officers is required. I don't think that we need such apparatus event to protect the people themselves. Belarusians are truly peaceful nation, we are surrounded by adequate neighbors, who are not going to attack us. Neither are we.
I have already said that this is an ideal that may not be achievable within 5-10 years, but I would very much like to see Belarus as a neutral country, with far fewer people to ensure its internal and external security. At the same time, I am sure that our law enforcement agencies have many decent officers who understand that they must protect the people. Unfortunately, as of now we don't see these concepts change in their consciousness – that they are people's army, people's militia, whose role is to protect.
On education and healthcare
To me the real heroes and builders of our future are education and healthcare professionals. Both education and healthcare should look very different, it's not right that today the heroes are people from the security apparatus. However, they should protect our values, values, which were created by education and medicine.
Regarding the "how": we should have good basic medical services, on the other hand, private medicine should develop, and between those two – insurance-based medicine.
On capital punishment
First. I am absolutely against capital punishment. Because I consider it revenge, and revenge is the lot of the weak. I think the Belarusian people are strong. Second: I'm not ready to force this decision. You need to work with people, you need to explain. And when we feel that there is a consensus on this issue in Belarus, then we will need to put this issue to a referendum and make a decision on banning capital punishment. But what may have to do the President is to suspend the use of capital punishment.
On foreign policy
From my own experience: Belarus has always been a smart country and was friendly to everyone. In fact, we are a very compromise nation, and we are able to find very interesting solutions (for example, Uniatism). I'm being ironic, but that is the truth. I believe that Belarus should have balanced relations with its neighbors. Most importantly, we have to get rid of the word "dependency" in our foreign relations. I want our alliances to be mutually beneficial and not dependent. I think we should be friends both with the West and the East, so that people can come to us to spend money, have rest, make peace.
You can watch the full stream by following this link, as well as to read about the meetings in Gomel, Vitebsk and Brest.